Game Design
Whenever our Nation goes through hard times, people look to entertainment as a way to escape to another world for awhile. For that reason, the Entertainment and Gaming Industry continues to grow, despite difficult Economic Times. Jobs, Degrees, Coding Languages, ALL are growing! As we sit at home remaining safe during these times, I'd like to encourage you to be safe, help your community and PLAY MORE GAMES!
Playing games is fun, and who wouldn't want to be a Game Tester for a Career, but the industry is changing and you're going to have to wear many hats to get it all to come together. What does this mean for students? It means you need to learn a little Jack of All Things Media. That means, even if you aren't planning to specialize in a given area, you still need to know how it works because this knowledge just might be the business that gets your game produced, the writing needed to create content that keeps the audience guessing, or even a little web design wrappering, character animation, or audio/video lighting!
11/13-12/17 SESSION 4 Game Dev begins 7:30-10:30 AM & 12:30-3:30 PM
2020-21 CLASS PLANS
PROJECTS: writing/planning JS popup game logic, Construct 2 project, Pixel Drawing,
CONCEPTS: Terms, Software, Systems, Organization, Character Design, Career Research
LECTURE TOPICS: launch, host, dev kits, dev teams, what to expect working in this career field, college & training prep for life after high school,
YEAR 1 SOFTWARE: JavaScript | Construct 2
YEAR 2 3D SOFTWARE: Unreal Engine | Unity Epic Games Launcher | About Riot Games Developer Portal API |
First Day Assignment:

Join Remind Class |
Create repl.it account using your APS email. Share your REPL acct with your teacher
Survey |
Begin Google Doc to collect assignments (you will list this on your survey. On Line 1, list First and Last Name, Game Design, Today's Date. 'List Date + Directions + Answer + Insert Horizontal Line
FINAL Career Project ideas...
GAMING TECHNOLOGIES
Game Design Links: Unity 3D, Construct 2 or Construct 3, Carnegie Mellon's Alice 3, Ceilfire HTML Game Maker, Flow Lab,

Many students go on to use Unity or GameMaker to design more complex games after practice in our class.
History of Gaming Dev Icons: Pong, Snake, Shooting Game, Oregon Trail, Where in the World is Carmen SanDiego?, 2048, NES originals,
TYPING: Typing Cat Speed Test, Nitro Type Race,
Monetizing Your Masterpiece: Steam, CrazyGames,
Past Student Game Development Work: Zach Kurtz c/o 2018 Sp2018 Milk Run Submission & Fa2017 Space Ace, c/o 2021 Erin Heald's Fantasy Game, c/o 2022 Zach Casey & Daniel Kenehan's Neon Breeze Unity game'
Think Like An Inventor?: Instructables, Git Hub, Thingaverse

GAME UNIT: Select ONE Game Engine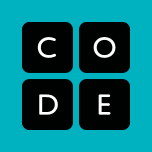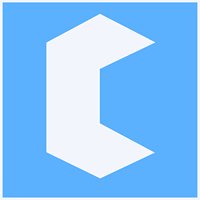 Flappy Bird in Java from Greenfoot
Game Scoring & Grading Rubric Tutorial (broken link?)
HTML 5 Avoid Game
HTML 5 GameMaker

ALICE 3 Tutorials: Intro 1, Intro 2, Additional
(most students begin with Construct 2)
---
LEARN MORE:
Unity3d
|
UnReal Engine
|
PlayCanvas
,
GameMaker Studio
+
Tutorial
,
FREE
Construct 2 Assets by Kenney
you can use in your game, or start learning PyGame
Run PyGame in REPL:
---
Current Student Work